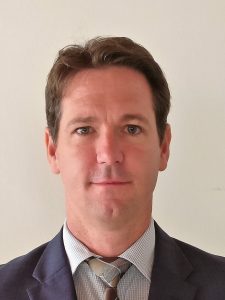 After more than a decade at the helm, Shashi Kolavalli has decided to step down as the Ghana Strategy Support Program (GSSP) leader. Effective immediately, he is being succeeded by Karl Pauw, who joined GSSP in August 2017.
Karl previously served as the regional coordinator for the FAO's Monitoring and Analyzing Food and Agricultural Policies (MAFAP) program in Addis Ababa, Ethiopia from 2015 to 2017, and as research fellow and leader of IFPRI country program in Lilongwe, Malawi, where he was based from 2010 to 2015. He holds a PhD in development economics from the University of Cape Town, South Africa, and his research interests include: development and agricultural policy analysis; microeconomic analyses of labor markets, poverty, welfare outcomes, and nutrition; and policy impact analysis using computable general equilibrium and micro-simulation models.
Fortunately, Shashi's leadership, institutional memory and expertise is not lost to GSSP; he remains part of the program as senior research fellow and will continue to lead our work on value chain development and agricultural competitiveness. We would like to take this opportunity to thank Shashi for his dedicated service and commitment, not only to GSSP, but also more broadly to agricultural development in Ghana.